The best-in-class employment law resource
Q&A structured legal knowledge written by barristers from Cloisters Chambers, a leading employment law chambers, and FC's expert knowledge lawyers. FC Employment Knowledge addresses the questions and issues faced by employment practitioners and provides clear answers, even on the most difficult or grey areas. The resource is designed for practitioners in private practice, in-house legal and HR teams; and caters for all levels, from trainees through to partners and professional support lawyers.
FC Employment Knowledge, at a glance:

Unrivalled Expertise
A unique collaboration of leading barristers and senior knowledge lawyers provide expert views and analysis.
Breadth and Depth
Fully maintained, detailed and practical Q&A produced using a robust multi-stage review process. Unique 'Milk bottle' filter allows users to select depth of answer required from 'skimmed' or 'full-fat' to suit the task at hand.
Trusted Authority
'Editors' views' pool the collective knowledge of industry experts into a reliable single-source solution. The Daily News service provides practical insights from leading counsel on key developments and the latest case law.
Ease of Use
Highly effective search and navigation tools, with integrated legislation, ensures speed of access to the information required to resolve any query.
Meet the experts
Cloisters Chambers
Cloisters is highly reputed for its expert knowledge in all aspects of employment law and is routinely instructed in groundbreaking cases at the leading edge of UK and European law. Recently described in the Legal 500 as the 'best set in London for employment work'.
Their award-winning employment team are widely recognised as experts in their field and skilfully set the agenda in employment law, appearing in almost all major employment litigation in the UK.
Request a demo of the FromCounsel Employment platform today
A fully maintained employment law knowledge service empowering you to better serve the needs of your clients and business.
Q&A: providing the answer to your questions. The research is done for you and our expert team take a view giving you the confidence to provide advice and take action,
Legislation: facilitating quick and easy access to the most up to date legislation,
News: ensuring you are always on top of developments impacting your work and can benefit from the analysis of leading experts on topical judgments and legal changes.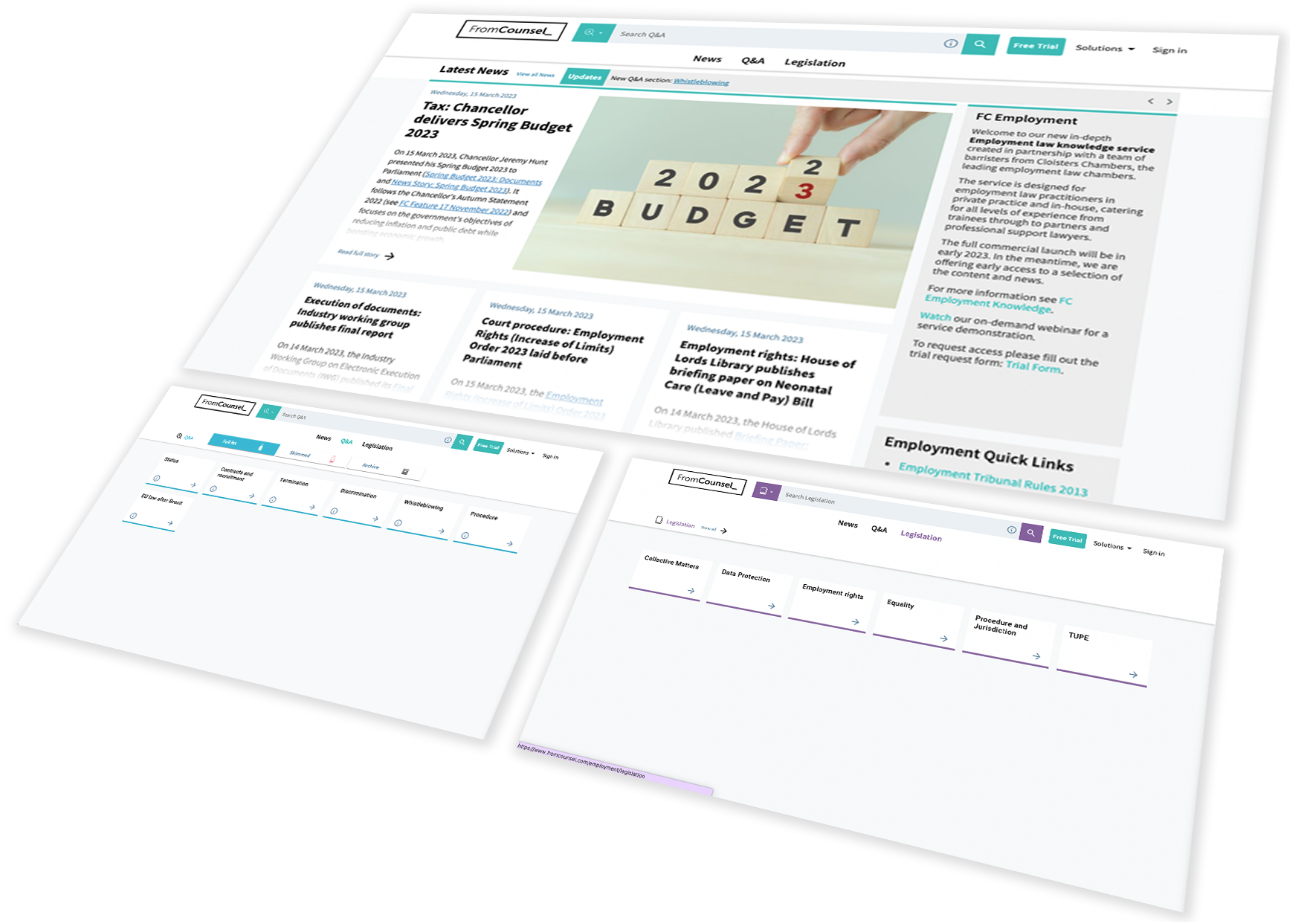 You may like these other pages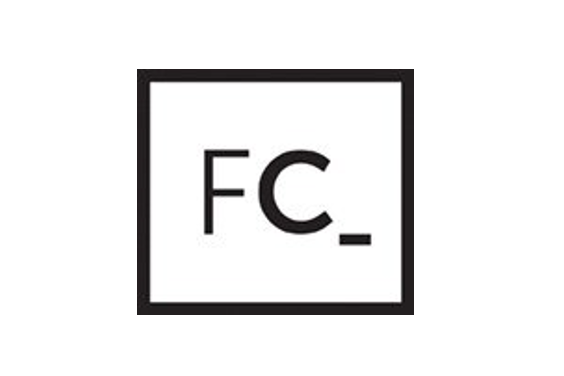 Why FromCounsel
What makes FromCounsel content unique? Visit this page to find out more.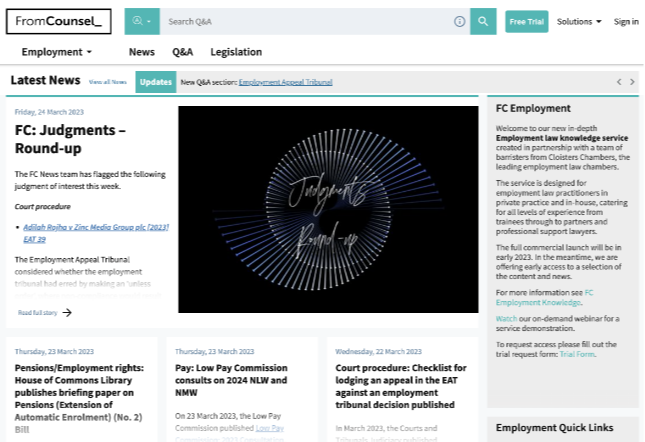 Employment site
Have a look around our product site to view areas we cover and the questions we answer.