First-class training focusing on problem solving scenarios and real-life practice questions
FC Training comes with the FromCounsel stamp of quality relied on by our many subscriber firms. Lawyers can be assured that they are receiving unrivalled training allowing them to excel in a competitive legal market. We provide essential training through to more advanced legal training to educate and upskill lawyers. Single annual subscription gives comprehensive access to training covering a wide range of legal topics enabling you to upskill your teams cost effectively.
Simple and intuitive access to training via one platform
• Regular updates
The content is regularly updated to ensure the latest legal knowledge. Downloadable additional resources facilitates practical application of learning in day-to-day transactions.

• Simply priced training solution
Single annual subscription gives comprehensive access to a wide range of legal topics enabling you to upskill your teams cost effectively.

• Feature rich platform
Searching and filtering tools, coupled with clearly outlined learning objectives, enable learners to quickly identify training for their specific learning requirements and help them to meet the SRA's continuing competencies.

• Power user portal
Supports the administration and management of your legal training programme, the creation of personalised learning plans and provides dashboards to monitor course status and learner progress.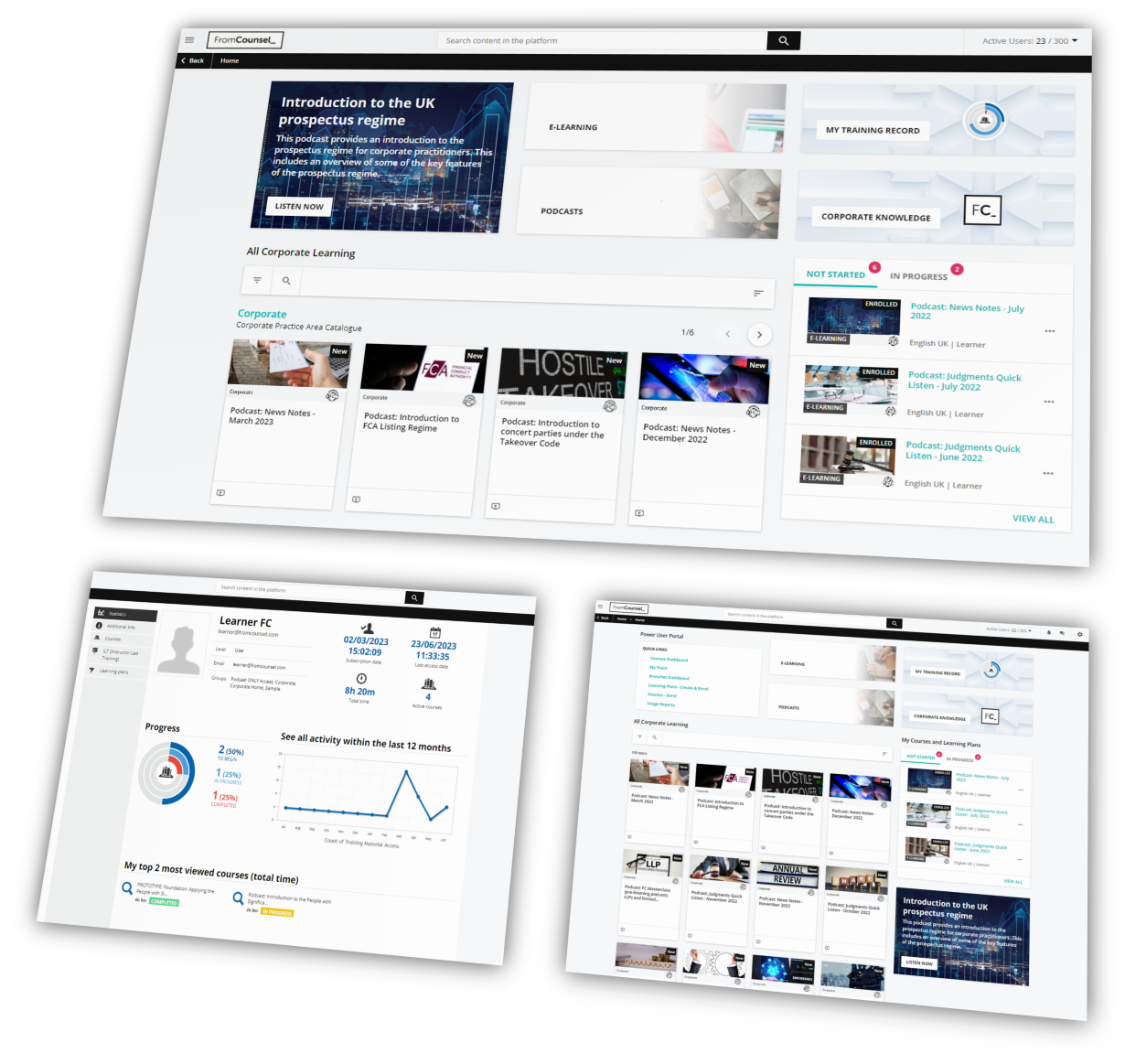 FC Training knowledge
at a glance
FC Podcasts
Bite size learning and quick listens
Coverage includes our topical legal developments, current awareness and news updates
FC Foundation E-Learning
Delivers easily digestible modules with engaging visuals and audio enhancing learning experience
Consolidates application of legal knowledge and 'learning by doing' through interactive elements
Aimed at early career fee earners (such as trainees and apprentices) up to mid-level lawyers and those requiring refresher training
Provides key foundational legal knowledge ensuring junior practitioners have a solid grasp of the law and the skills required to confidently deliver common transactions
FC Advanced E-Learning
Delivers pre-recorded, problem focused sessions (including audio and visuals) delivered by barristers and FromCounsel subject matter specialists
Provides insights and analysis of legal issues and offers solutions to hidden traps
Addresses 'problems that keep lawyers awake at night' through expert views
Advances legal knowledge through practical application of legal principles to problem-based scenarios
Upskills your teams to deliver higher value complex work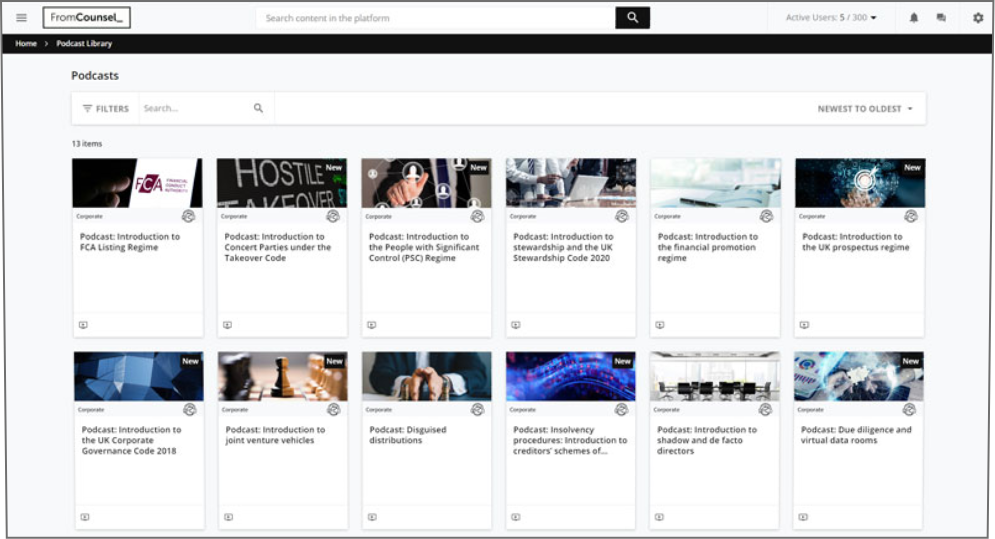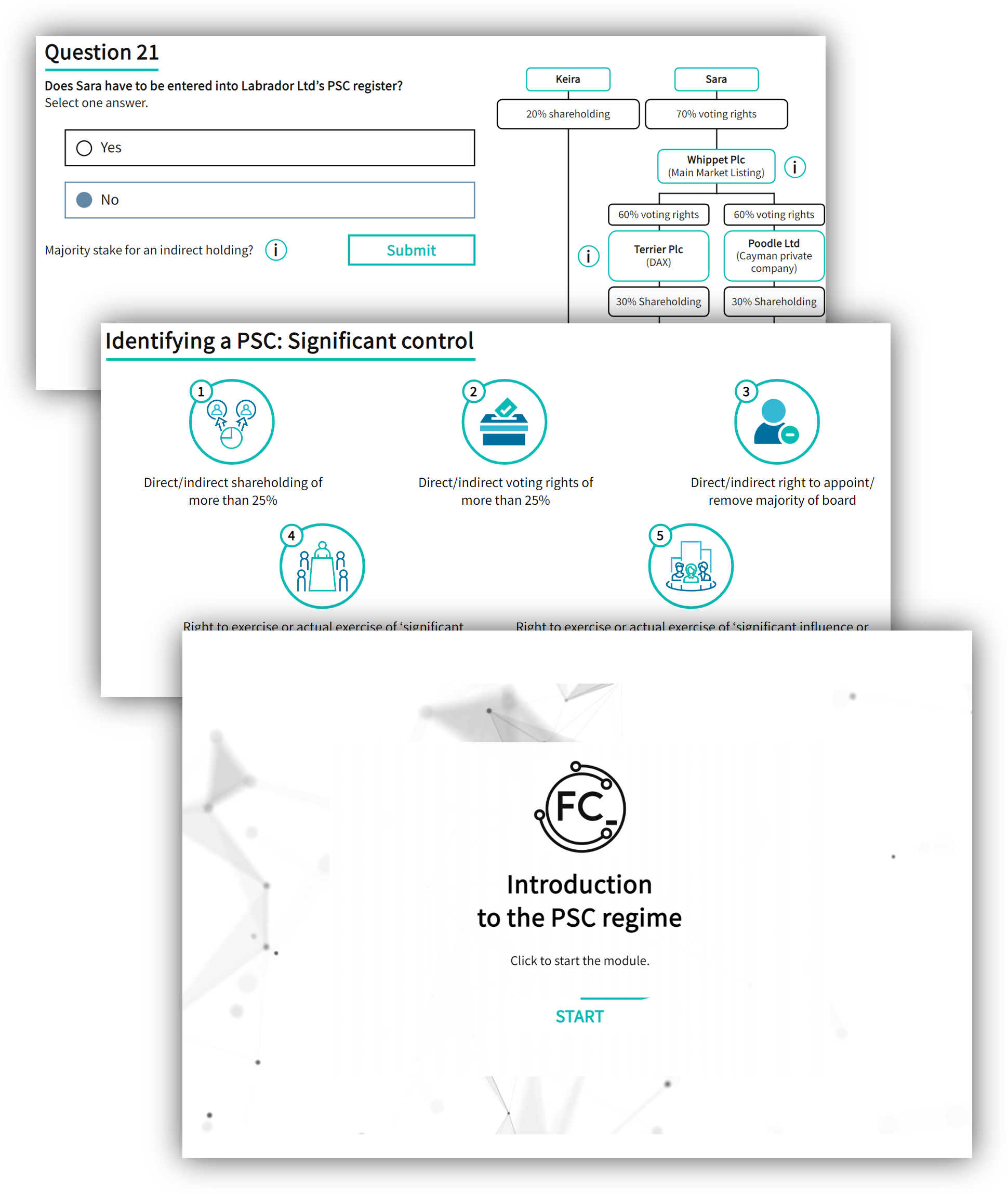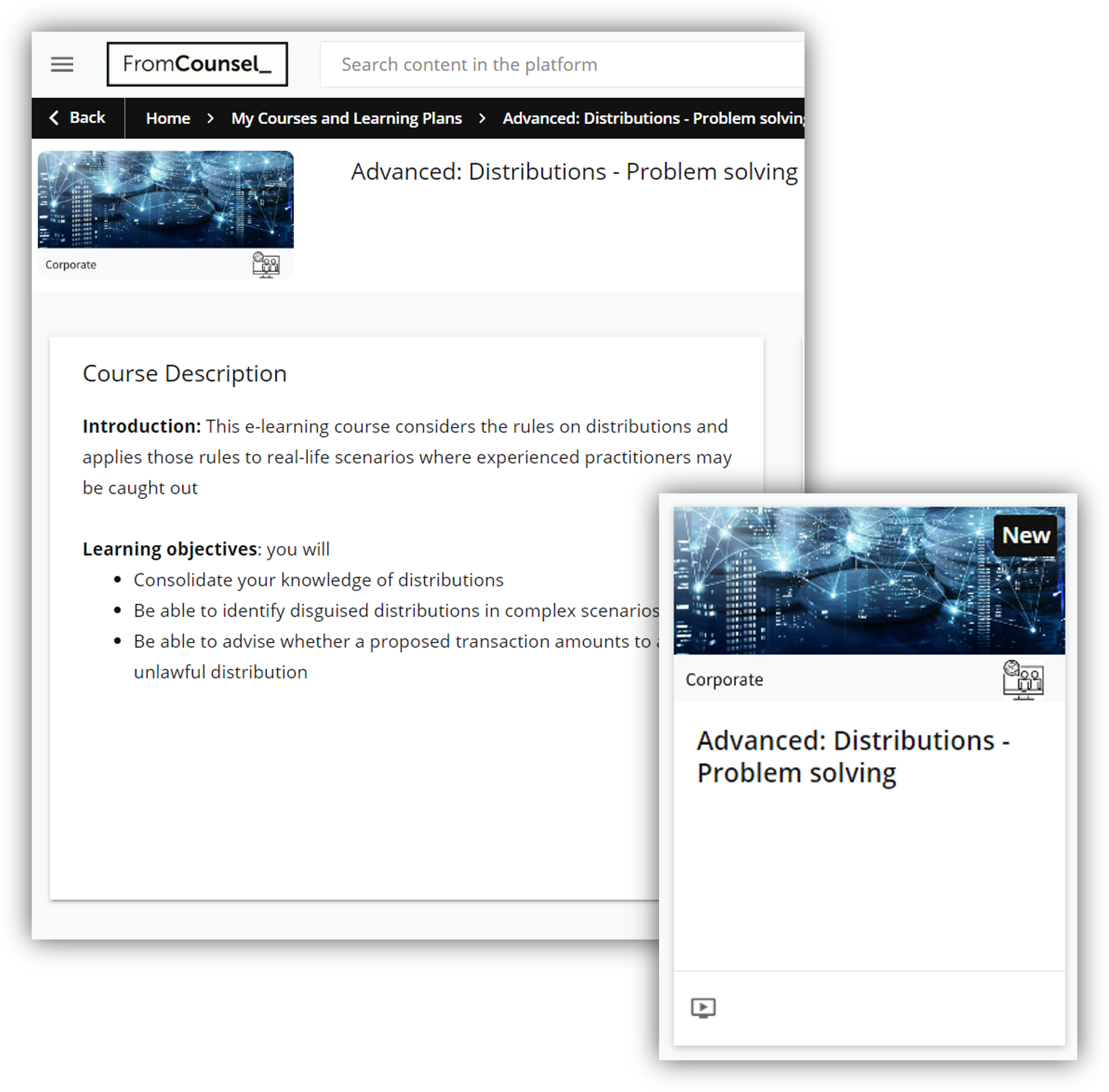 Watch and listen to examples of our learning modules
You may like these other pages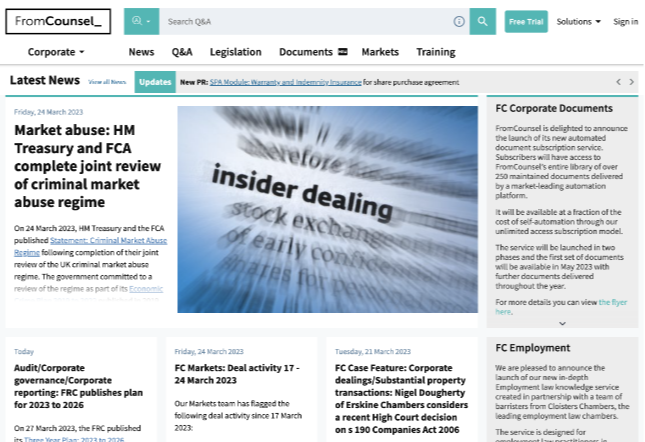 Corporate site
Take a tour around our product site to view our knowledge platform and documents.