Gain a competitive edge and practise corporate law with market leading knowledge at your fingertips
FromCounsel offers the most in-depth corporate law resource trusted by the magic circle and the top ten FTSE 100 advisers.
The service includes comprehensive legal analysis with expert views, up to date legislation, public company transaction analysis and expert commentary, daily news briefings,
and high-quality corporate precedents.
Knowledge
A unique combination of the collective expertise of leading practitioners from Erskine Chambers and the foremost knowledge lawyers, delivered through a Q&A database. This is complemented by a daily news service and all relevant legislation.
The service for FC Corporate also includes:
Markets : Key deal analytics, documentation, and expert commentary on public deals optimised through a parameter filtering and comparison tool.
Precedents: First class fully maintained precedents with detailed drafting notes and links to FromCounsel content.
Training
The same unique expertise behind the FromCounsel knowledge service powers the library of training modules available through our feature rich training platform. Our training keeps your fee-earners at the top of their game, providing them with all the knowledge they need, anytime, anywhere and on any device with internet access. Interactive e-learning modules enhance the learning experience, encouraging engagement and 'learning by doing'.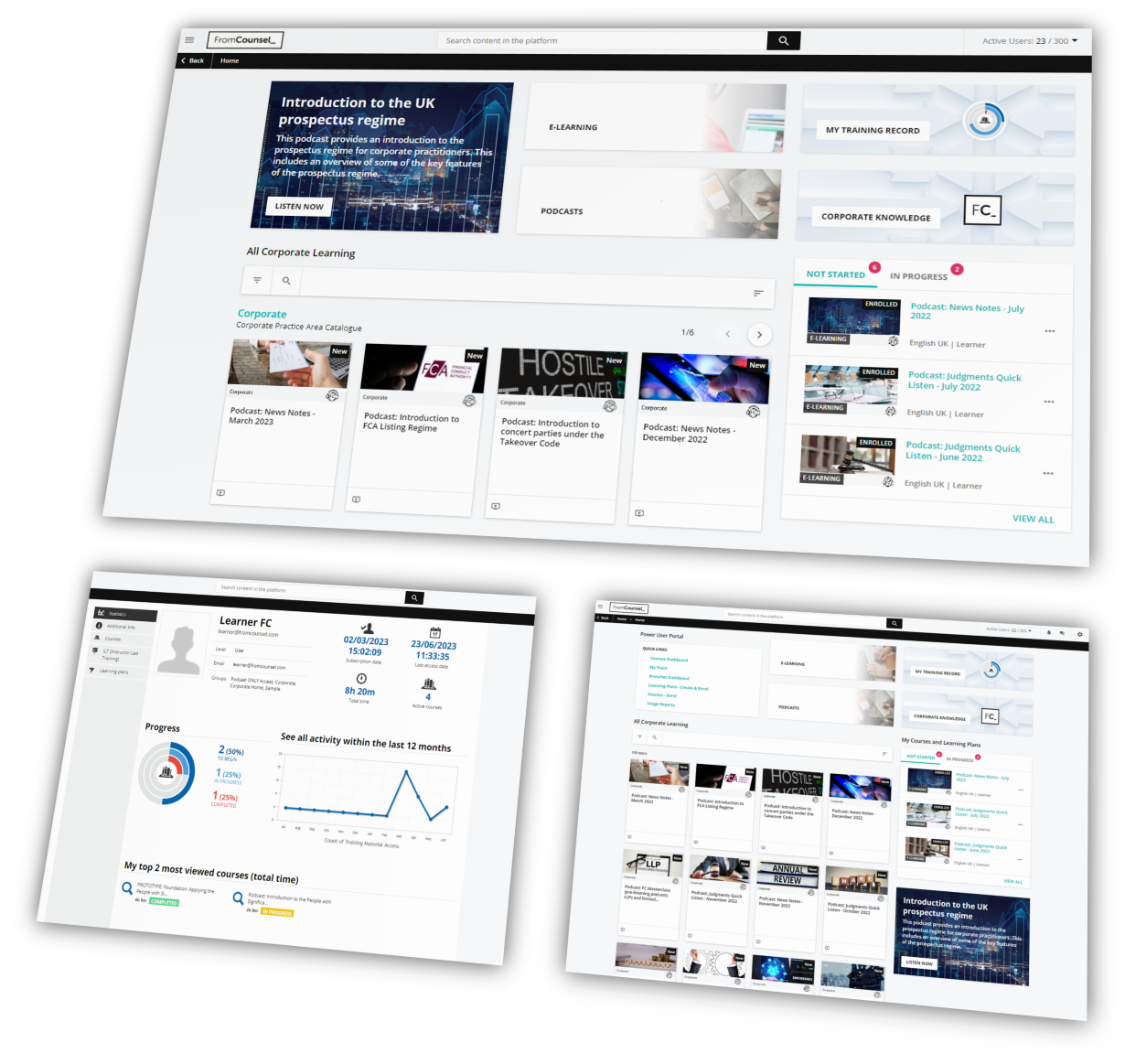 Documents
Best-in-class automated documents enabling your fee earners to generate and deploy a wide-range of transaction documents in a fraction of the time of more traditional solutions.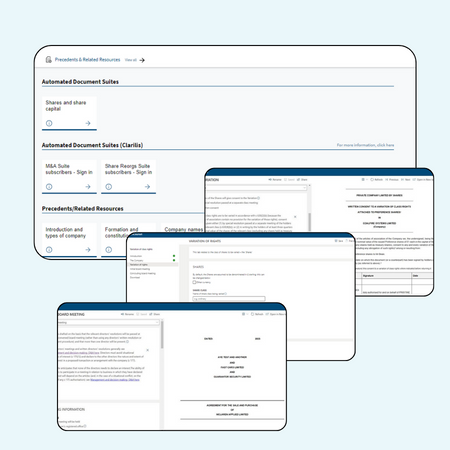 Partners and authors
Erskine Chambers
In-depth content is written and maintained by barristers from Erskine Chambers and senior knowledge lawyers. Unique 'editors' views' address issues not dealt with by statute and decided cases and the robust multi-stage review process enables fee-earners to treat the platform as a reliable single source.
Request a demo of the FromCounsel platform today
A fully maintained corporate law service empowering you to better serve your clients' needs.
Answers to everything from the most straight forward to the most complex,
Easy to use with advance search technology,
Covers Knowledge, Training and Documents.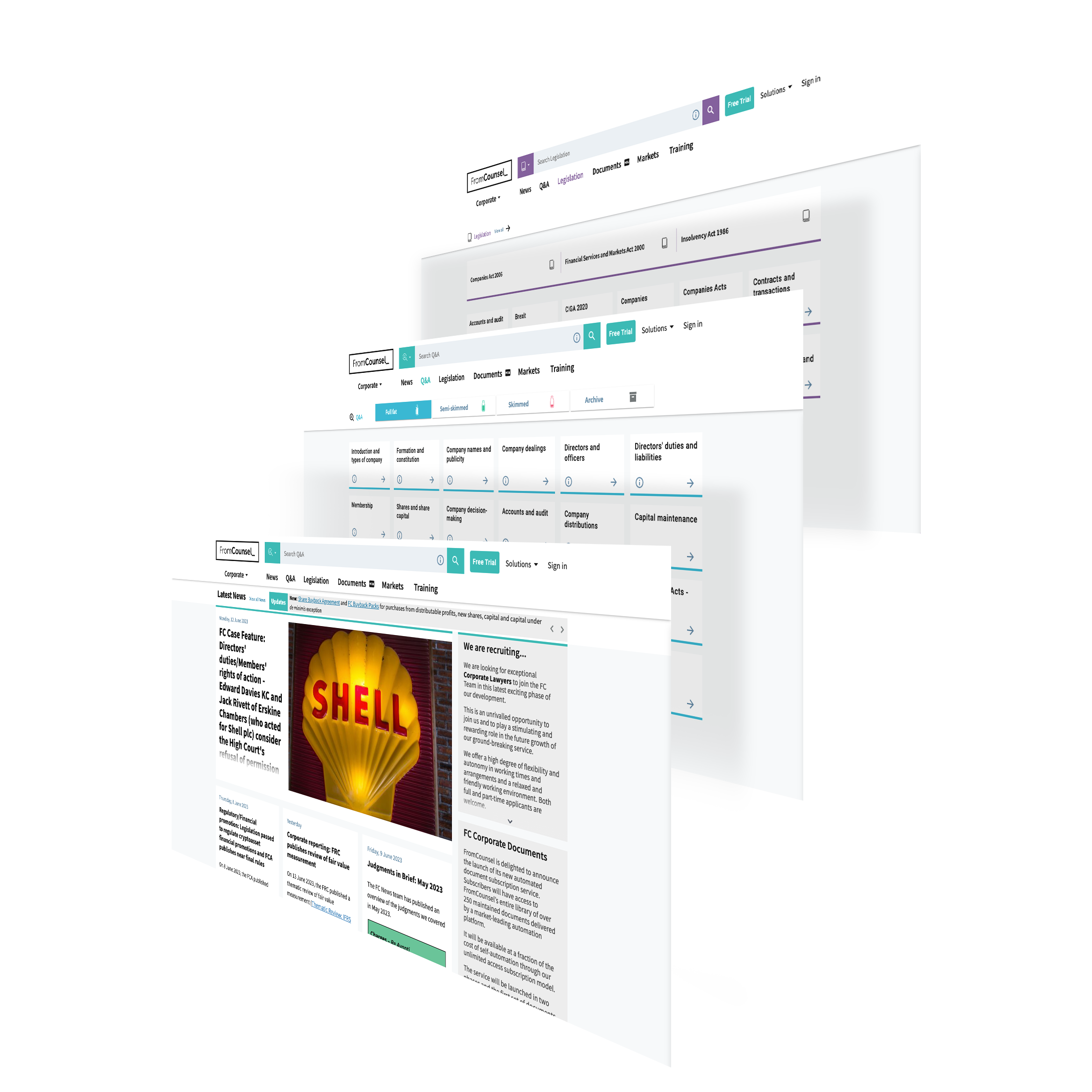 Tim Matthews
Corporate Partner, Moore Barlow
"Having access to FromCounsel enables our team to quickly and effectively deal with the queries that can arise when advising clients over the lifetime of their business. The resource is extremely valuable to our fee-earners, even more so in the context of a team undertaking high quality work without the support of knowledge lawyers."
Matthew Cowan
Head of Corporate at Bracher Rawlins
"FromCounsel is my go-to resource for corporate law matters – the quality and depth of analysis and ease of access to the information far exceeds any other knowledge service we have. Put simply, I wouldn't be without FromCounsel."
Robert Adam
Corporate partner at Baker McKenzie
"FromCounsel is a powerful, time-saving tool and very popular among the Baker McKenzie Corporate team. The comprehensive treatment and depth of analysis of English company law is excellent. We see the clear advantage of the service as being the expert team of barristers and PSLs behind it. Leading corporate lawyers need the best resources available to do their jobs, and FromCounsel is a hugely authoritative resource for corporate lawyers on company law."
James Waddell
Head of Corporate at Stevens & Bolton
"FromCounsel has substantially reduced the time we spend researching corporate law issues, and associated cost. We feel confident in the analysis and views expressed due to the multi-stage editorial process involving leading barristers and experienced professional support lawyers. The content is highly accessible, and we greatly value the frequent insights from leading counsel through FromCounsel's Current Awareness service. We see the service as a key component of our resources, enabling us to provide a high quality service to clients."
Nigel Wellings
Joint Head of Corporate, London, Clifford Chance
"FromCounsel gives our lawyers authoritative, trusted commentary and analysis on company law issues, enabling research tasks to be undertaken efficiently to the highest level."
You may like these other pages